fbn274web.jpg
Factory Benelux presents deluxe 2xLP and 3xCD editions of Obey the Time, the eighth album by Manchester ensemble The Durutti Column, originally released by Factory in December 1990.
Largely self-produced, and entirely instrumental, Obey the Time saw DC mainman Vini Reilly further develop his interest in electronic music, and even embrace house and techno stylings. "The title came screaming off the TV screen in somebody's version of Othello and captured exactly the feel of the work in progress," explained Tony Wilson, Durutti manager and Factory founder. "We were in the middle of the Aceeed explosion. If you lived in Manchester, you were absolutely in the middle of it. Vini even explained why House made keyboards sound so fresh. Something to do with a chord being played with 3 or 4 notes into the sampler, but then different chords being triggered by a single key stroke. Creating mathematical harmonic relationships 'which Schoenberg had searched for but never found.'"
Indeed veteran Durutti percussionist Bruce Mitchell features on just one track, Art and Freight. Marking a further break with tradition, dance exploration Contra-Indications was taped with New Order programmer (and later co-manager) Andy Robinson. Released in December 1990, Obey the Time (Fact 274) would be the last Durutti Column album on Factory before the labelled collapsed beneath a mountain of debt.
The multitude of studio extras spread across CD discs 1 and 2 include single and remix tracks The Together Mix and Kiss of Def, rare compilation cuts such as The New Fidelity, The Awards Show and Times Like These, and several extracts from two unreleased Factory albums recorded during the same 1989/90 period: Guitar One: House (Fact 254) and Guitar Two: Acoustic (Fact 264).
Disc 3 (Disc 2 on vinyl) is a previously unreleased in-concert recording taped at the Whitworth Hall in Manchester on 23 June 1990 (billed as 'The Acid Guitar), with guest musicians Bruce Mitchell, Andy Connell, Lui Sola and Rob Gray.
The 3xCD set is housed in a card clamshell box with individual interior wallets. The second FBN pressing of double disc vinyl edition is limited to 500 copies in neon yellow and transparent pink vinyl, with the original 8vo sleeve design printed in pantone colours with matt varnish.
3xCD tracklist:
Disc 1
1. Vino Della Casa Bianco
2. Hotel of the Lake 1990
3. Fridays
4. Home
5. Art and Freight
6. Spanish Reggae
7. Neon
8. The Warmest Rain
9. Contra-Indications
10. Vino Della Casa Rosso
11. The Together Mix
12. For Zinni III
13. Fridays (Up-Person Mix)
14. Kiss of Def
15. The New Fidelity
Disc 2
1. Together - Razormaid Mix
2. Megamix
3. Dry
4. Out of the Blue
5. Paradise Passage Road
6. Rope Around My Neck
7. Short
8. Boat People 1
9. Boat People 2
10. Grade 2 Duet
11. Octaves
12. For Madelaine II
13. Pete's Riff
14. The Crowned Goddess
15. Times Like These
16. The Awards Show
17. My Country (Monarchy Mix)
Disc 3 (live CD)
1. Home
2. What It Is To Me (Woman)
3. English Landscape Tradition
4. Opera II
5. Finding the Sea
6. Otis
7. Jacqueline
8. Requiem Again
9. Take Some Time Out
10. The Missing Boy
11. Sketch for Summer
2xLP tracklist:
Disc 1
A1. Vino Della Casa Bianco
A2. Hotel of the Lake 1990
A3. Fridays
A4. Neon
A5. Home
B1. Spanish Reggae
B2. Art and Freight
B3. The Warmest Rain
B4. Contra-Indications
B5. Vino Della Casa Rosso
Disc 2 (live)
C1. Home
C2. What It Is To Me (Woman)
C3. English Landscape Tradition
C4. Opera II
D1. Finding the Sea
D2. Otis
D3. Jacqueline
Available as a 3xCD box and gatefold double coloured vinyl. VINYL IS CURRENTLY OUT OF STOCK. To order any format please select correct shipping option (UK, Europe or Rest of World) and click on Add To Cart button below cover image.
Or, you can order with the option of tracked shipping from our friends at Burning Shed (click here to order)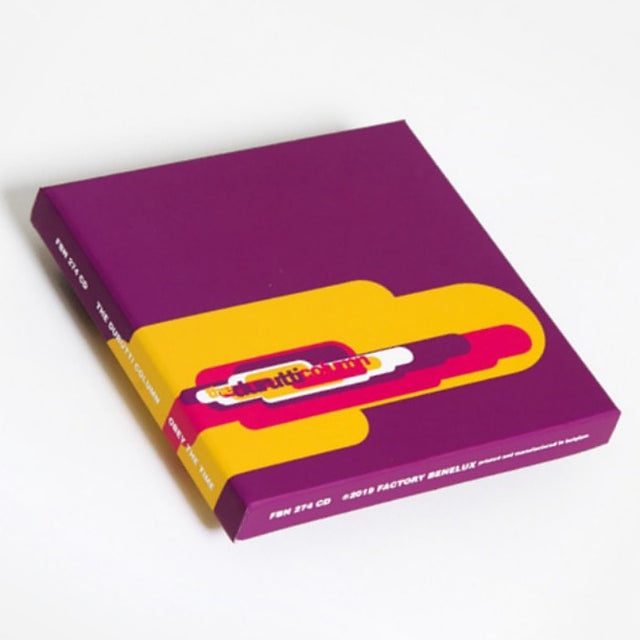 Reviews:
"Influenced by the emergence of acid-house, Vini Reilly wrote and recorded this album almost by himself. Introducing his guitar to the electronic music scene, Reilly eschews genre without disgracing the styles from which he pinches tropes. A more ambient affair than most 90s club-ready music, Obey The Time nonetheless captures a lot of the era's buoyant soul" (What HiFi, 05/2021)
"Recorded as acid house was soundtracking life in Manchester, OTT saw Vini Reilly doing post-acid house chill-out via lush acoustic guitar and piano parts. He's a bit like an oddball British Michael Rother, a guitarist straddling genres with intelligence and grace" (Electronic Sound, 04/2019)
"Inspired by the late-'80s acid house revolution in Britain, with his native Manchester firmly at ground zero, Reilly aimed to combine that with his usual guitar approach to see what would happen. Where in nearly any other hands this would have been a pathetic crossover disaster waiting to happen, the end results are gratifyingly like what his compatriots in New Order did the previous year with Technique, synthesizing up-to-date styles to create something distinctly different. Even a title like Spanish Reggae, which sounds like something out of world music hell, turns out to be both accurate and not a nightmare, with light flamenco snippets and other electric guitar work from Reilly fed through heavy dub echo over a slow, just menacing enough modern dancehall rhythm. While most of the percussion patterns Reilly creates aren't specifically acid in sound, reflecting more hard-slamming electro and synth-funk from earlier years, there's enough of the cusp-of-the-'90s about everything to show he wasn't dating himself. Keyboard stabs, as on Fridays, clearly show techno's favouring of stuttering, choppy melodies, while Reilly's own knack for what suits a song best means sometimes it's more gentle acoustica and other times full-on electric shimmer and drive. Hotel of the Lake, 1990 demonstrates his skills well, with a steady beat and clean, funky guitar and bass work accompanied by whooshing, minimal synth loops and, reappearing throughout the song, a classically Durutti five-note guitar melody with deep echo. Other numbers like the gently dramatic The Warmest Rain make Obey the Time another fine Durutti release" (All Music Guide, 1998)
"Obey the Time does nothing that every other Durutti Column album hasn't done but still does it with a great deal of style and elan. Things are still pretty autumnal and nocturnal in the main. Vini Reilly is still an extraordinary and idiosyncratic guitarist, with Spanish Reggae and Neon the best things here, where tiny, frowning tunes peel shyly from behind the foliage" (NME, 2/1990)
"Vini Reilly's music is still as gloriously detached as ever, and Obey the Time ranks amongst his finest work. Home equals 1981's Never Known as the most beautiful and moving piece he has ever recorded: warm, soothing synths sounding like murmurs of dolphins at sea as a solitary guitar tiptoes between the textural waves. Not so much obeying the time as making is stand still" (Melody Maker, 2/1990)
"Rolling blankets of atmospheric synths drop in and out of the mix to accommodate Reilly's elegantly picked Spanish guitar and looping electric guitar motifs with the foot down hard on the FX pedals, conjuring up the tangible moods of a superior soundtrack LP" (Q Magazine, 1/1991)
"Beautiful, atmospheric - typically Durutti. At his best, Vini Reilly has the ability to make time stand still" (Top, 1/1991)